Watch
t-okeefe2214: eccentricteenager: Trust fall prank "I'M FALLING TRUST ME" I think this is my favourite video on Tumblr. I can't stop laughing. I'm crying. Want to meet this kid.
That time again. My 2012 Year in Review:
And here I lay in my bed. Listening to Chromeo, Casey next to me snoozing away (the way those crazy cats do), an empty coffee cup on my night stand void of the macadamia flavored coffee I practically inhaled because it's just one of those days. To reference and relate to all of the gamers out there I wanted to share a quote. Sadly I can't remember where I read it so if anyone knows...
Today Michael and I went to Half Price Books and met these two people who were totally awesome and we just started talking about old records and cassette tapes and Barbara Streisand and then one of them finds the Original Broadway Cast of Funny Girl on vinyl and I get so excited I hug him and now they're coming to Houlihan's with us next week. 
witch-boots: Talking about health issues with my dad is infuriating. Especially because my father thinks he's a doctor, which he's not. Writers are not doctors. I want to bang my head against the wall. I'm trying to find a gif of Vanessa Bayer as Miley Cyrus going "Daaaaaaaaaaad" but it's just not working. Feel better my baby angel!
Let's talk for a minute...
…about how all of the things are building up to a boiling point. And how I am literally on my last thread of sanity.  In 4 weeks time, I will be (hopefully) done with college, forever. Projects, papers, deadlines, and interviews galore. I have hardly any time for myself. It's suffocating to say the least. (As I sit here in bed concentrating way too hard on my breathing and therefore...
ZOMG!ZOMG!ZOMG! →
Things to look forward to (part 1):
1. Finishing college and never having to worry about a deadline or asshole teacher again. 2. The holidays with my loved ones…(There is a good chance that next year I wont get to see them). 3. A new year and a new start.  4. Friendships growing stronger.  5. For Liz and I to apply for the Fall 2013 Disney College Program. 6. The anticipation and anxiety of waiting for an acceptance or...
2 tags
Birthday Celebrations and Disney Reunions
I have to start off by saying I'm quite proud of myself. The events in which I'll be talking about happened only last week! Who isn't slacking now?! Last Friday (9/14/12) was my 24th birthday. After losing a very close friend and going through several waves of emotions I was ready for happier times. A few days before that Friday I received texts from a few of my old roommates...
Okay! Lollapalooza...
It happened forever ago right? So here's the thing. I suck sometimes. I'm a slacker and I'll be the first to admit it. Just like every year before Lollapalooza is an adventurous weekend in itself. One that separates itself from all other weekends. This year we had the luxury of staying downtown in the beautiful Crowne Plaza Hotel (I think that's what it was called). We were...
3 tags
The thing about Warped Tour and Lollapalooza...
…is that they're two traditions I just can't quit. Both are at complete opposite ends of the musical spectrum and both over the years have evolved. So here's the thing about Warped Tour: I've been down with Warped Tour since 2004. I was a young, crazy teen. I remember being so excited to see my favorite band at the time Simple Plan. (Pierre and I were going to get...
It's not goodbye, it's see you later.
           Earlier yesterday morning my partner in crime, my babyboy, the other half of Prestige Worldwide left for his new life in St. Louis. Saying goodbye has never been an easy thing for me to do. Is it ever easy for anyone?  It's been happening a lot lately. But then I realize that you make an effort to keep in touch with the people you want to keep in touch with. I will miss seeing...
10 tags
Support Local Artist: April Bawolek →
I've done a spotlight on her before but since then this girl has gone legit! Check out her webstore via Society 6 and get some prints! 
the much anticipated (and needed) return home.
I'd be lying if I said this is going to be a short telling. There is no way I could cram the events of this trip in a nut shell. The predictions I made for myself all ended up coming to be and then some. For the first time in a long time I had found happiness again. I was emotional and I am more sad now that I'm home.  But here it goes. It was early Monday morning (July 9th) and I...
Last minute thoughts.
In about three and a half hours I'll be headed to Midway Airport to await my departure for Orlando. It's been two years and some change since I've been there and I'm so excited I'm numb. I can't put to words what I'm feeling. I can't wait to experience pure and natural happiness for the first time in a long time. I get to see people that I...
Things to look forward to:
In roughly 25 days I will get to enjoy a short trip away with family and a nice vacation with one of my best friends.  My oldest childhood friend is getting married to a truly amazing girl and I couldn't be happier for the two of them. It's crazy to know someone for that long. Our families have known each other since they were practically in high school and being born a few weeks...
2 tags
Don't feel bad...
avodka-kedavra: I spent $78 today on Sephora.com on oil-free oil reducing moisturizer, NARS bronzer, and eyeliner. The eyeliner was 8 dollars. I hate myself. -The eyeliner I just HAVE to get is $18. -__-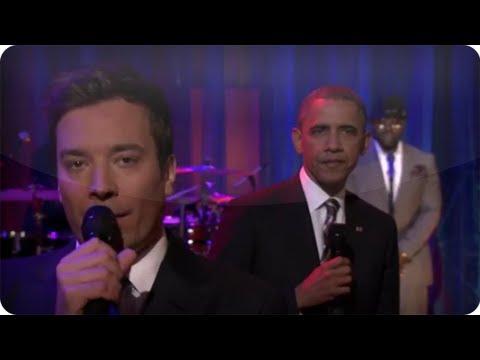 Just thinking out loud...
Sometimes it'd be nice to be on the receiving end. 
Mariah Carey Syndrome
What a horrible week. After work on Sunday I got a pretty bad headache. It wasn't a migraine thankfully but man these headaches need to knock it off. I spent the majority of my evening relaxing, took a disco nap, did a little homework, and tried to go to sleep. Seeing as how I had school the next morning, sleep was very important. But something kept me up. My head. Sometimes, when medicine...
Set Backs
Every day is just me living life going through the motions.  I really have some amazing friends. Sometimes I feel like they believe in me more than I believe in myself.  A few months ago Kate featured me in her blog's goal setting series. The original goal was to do a Summer Internship with Disney. Well, the internship is not being offered this summer. Liz and I have booked a trip and I...
Who doesn't love chocolate →
My favorite YouTube beauty channel talked about this website and I LOVE the concept! Happy Valentine's Day all!